When you migrate to a system that uses PBX solutions or VoIP collaboration, you'll see a boost in productivity from simplifying and combining of your communication channels. With Ubisec's VoIP solution, your data and voice networks become more reliable and secure. Plus, your employees can more readily access your network, regardless of whether they work remotely or in the office.
Benefits of Our Business VoIP Phone Systems include:
Easy conferencing and collaboration
Predictable flat fees for voice and data services
Easy call forwarding for employees on the go
Seamless integration with email and fax systems
Efficient call distribution for high-volume environments
Round-the-clock system monitoring and remote management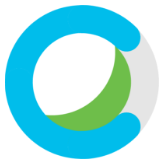 Work smarter with
Webex Calling
Is your organization ready to move to VoIP telephony?
Fill out the form to get your FREE VoIP Readiness Assessment Test.