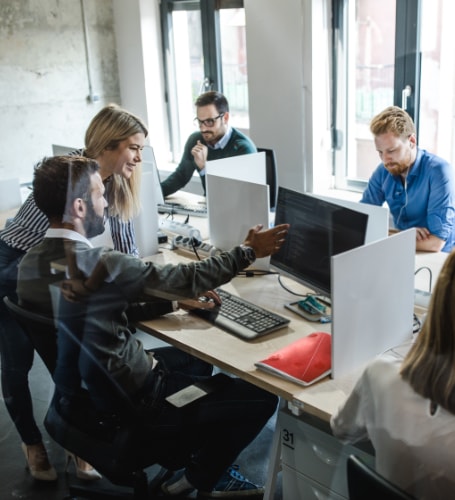 Reliable IT support services you and your clients can depend on
LA business leaders can always rely on some things, like the sun and the traffic. But those who don't have IT support won't be able to depend on their technology. They are likely to struggle with unreliable systems, unpredictable costs, customer frustrations, and more. But Ubisec ensures that doesn't happen to our clients.
With our IT support services, Los Angeles businesses can rest easy knowing all their IT is being proactively optimized for maximum productivity and efficiency. Whether it's mobile devices, network components, or cloud systems, our experts monitor and maintain your IT before issues turn into costly problems. Combined with our quick remote and on-site support, you'll benefit from dependable IT that helps you deliver consistently high-quality customer service.