Your business cannot afford to go without
these

cyber security protections
Affordable cyber security solutions to keep your business safe from malware and data breaches in a time when doing so seems impossible.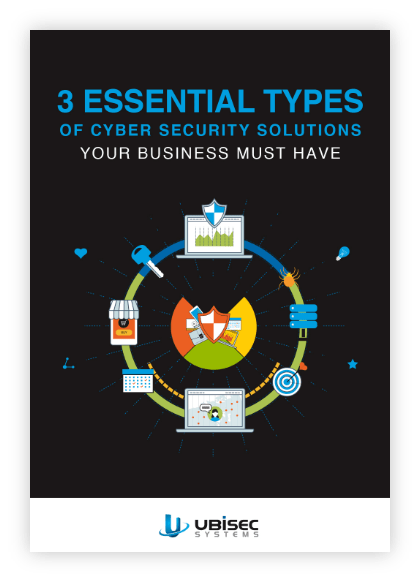 Modern cyber security is evolving at a breakneck pace. On top of setting up a system that works today, you need solutions that can also adapt to whatever tomorrow has in store.
With this FREE eBook, you get future-proof advice on what to look for in an IT provider, and how to get it on a budget.
If you're plagued by any of the following questions, we've got answers:
Fill out the form to download your free copy today.
I am fortunate to have Ubisec as service partner for our IT organization. I was introduced to Ubisec through an associate for another organization and I have yet to meet another consultant that is well versed on all aspects of network security. Ubisec is instrumental in designing, implementing and managing our network and ensuring that that we meet all areas of compliance.