IT budgeting best practices for SMBs
Learn how to utilize your financial resources optimally to give your business the best shot at success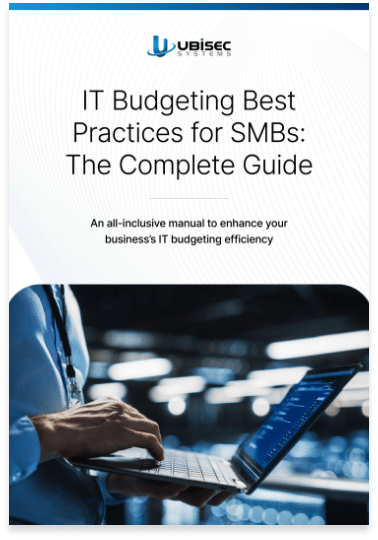 In today's competitive business environment, your business needs to make every dollar count. This is especially true when it comes to IT budgeting.
In this FREE ebook, you'll learn how to:
Fill out the form to download your free copy today.
I am fortunate to have Ubisec as service partner for our IT organization. I was introduced to Ubisec through an associate for another organization and I have yet to meet another consultant that is well versed on all aspects of network security. Ubisec is instrumental in designing, implementing and managing our network and ensuring that that we meet all areas of compliance.