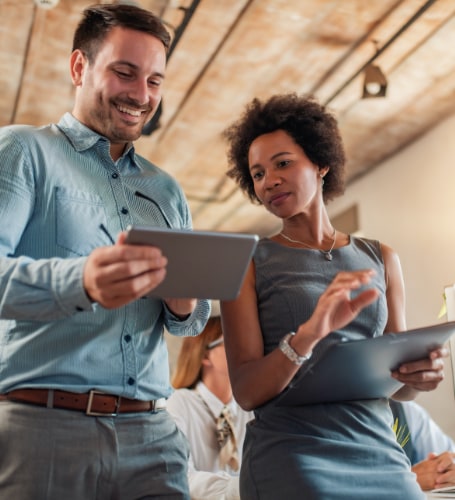 Work on a platform that can be accessed anytime and anywhere
Cloud computing is the best solution for companies that need their employees to work remotely, because once your data is in the cloud, it can be accessed anywhere. Expensive and bulky servers that only work locally are not flexible, nor are they practical for businesses that need more workforce mobility. But with Ubisec as your partner, you'll be able to migrate to the cloud quickly and within your budget.
Our Cloud Services for Washington D.C. businesses are a hassle-free experience because we find out the needs of your business and customize your cloud platform to suit them without you having to worry about anything. With your new cloud solution, your team can collaborate easily, access data anytime, anywhere, and remain productive on a secure platform that is protected against cyberthreats.