MSP 501 Profile: Ubisec Systems Focuses on Company Culture, Remote Security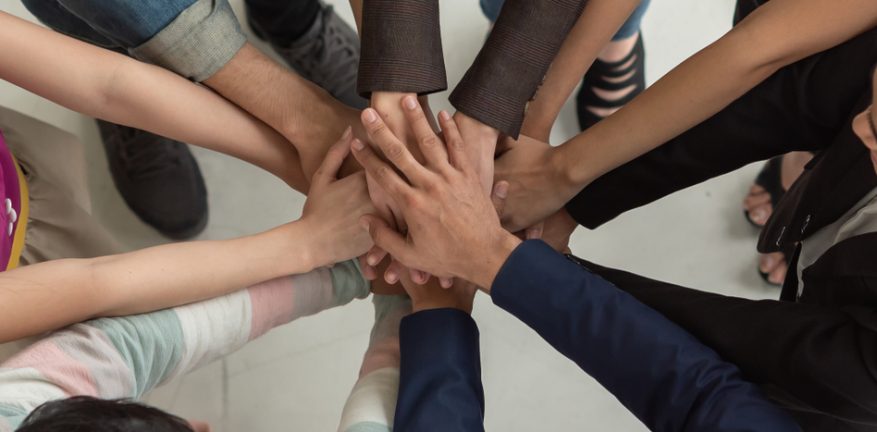 President and CTO Edward Sohn breaks down the challenges and new opportunities the provider has seen in 2020.
MSP 501 winner Ubisec Systems Inc. is one of Southern California's fastest growing technology services companies. The IT cloud and managed services provider attributes some of that to being well-positioned to pivot customers to a remote workforce when COVID-19 hit.
We sat down with Ubisec Systems president and CTO Edward Sohn to dig deeper into the company's pandemic pivots; plus, its challenges and triumphs.
Channel Futures: What new opportunities and challenges came with the COVID-19 pandemic?
Edward Sohn: Working in the "new normal" of the COVID-19 pandemic has been interesting, to say the least. That said, we are ecstatic that our customers did not miss a beat when transitioning to a work-from-home (WFH) environment. The reason? Ubisec specializes in WFH solutions and has enabled the distributed enterprise using cutting-edge network technologies such as SD-WAN, SSL VPN, multifactor authentication, cloud phones/collaboration, virtual desktop infrastructure, O365, etc.
While other IT companies were struggling, Ubisec was well-positioned to help customers while they pivoted to a remote workforce. In fact, it is our uncanny ability to peer around corners and uncover/capitalize on early technology trends that allows us to help our customers digitally transform their enterprise in preparation of situations like we have today. As such, we continue to uncover new opportunities to ensure our customers' remote staff enjoys the same quality IT experience they enjoyed while in the office.
Since we are a cybersecurity company at our core, maintaining enterprise security for our customers during the pandemic is paramount. We take it very seriously, and as such, we have seen an increasing need to secure the remote workforce. In addition, we have uncovered additional opportunities, primarily around endpoint protection, multifactor authentication and remote connectivity. Cloud security solutions are ideal here and fit our customers' needs quite well.
Everything is centrally managed and visible from the cloud. Our customers have peace of mind knowing they are as secure – even more so – than they were when everyone was working onsite. SD-WAN has been a natural fit for remote workers, as it enables seamless connectivity to enterprise resources, just as if that person was in the office. With redundant internet connections in place, SD-WAN performance and availability offer a LAN-like experience.
Since we're all stuck at home now, one thing that has been a challenge is how to ensure quality face time with customers. It used to be that we would meet in-person, making it much easier to communicate ideas, initiatives and close new business. Now, even though the calendar appointment is the same, meetings are virtual, perpetuating the mentality that one can miss/push the meeting. After a few reschedules, it does become more challenging to get the same quality time.  
Webex has been a godsend in that we can still see and hear each other (and even effectively draw ideas on a whiteboard). Even still, there is definitely something missing that you don't get in person. It's really just a new challenge in this different business climate, but it does take some getting used to. Sales cycles are definitely affected as a result. Not just because of the lack of customer interaction, but also because the uncertain economic state has slowed spending in general. We will continue to pivot and adjust as necessary to keep leading new and prospective customers through these uncertain times.
Ubisec has always been a remote NOC/SOC service to our customers since our inception over 15 years ago. That said, we have not internally adopted a full work-from-home model on a permanent basis until now. Although we have remote workers, we have also always relied on in-person teams to maintain camaraderie, personability and social interaction. Now that this is gone, we have had to figure out ways to maintain this culture while working remotely.  
We've accomplished emulating these benefits through collaboration technologies, such as workstream collaboration and of course via voice/video communications. These technologies, along with processes that encourage regular interaction (e.g. daily web meetings, constant/consistent team messaging, etc.) have created as close to an in-person team experience possible.  
That said, we still face all the remote challenges that come with working from home. Those come in the form of distractions, uncomfortable work environments, family member conversations, etc. Basically, these are things that can detract from our performance. To accommodate, we have team members come into the office on staggered days to both accommodate the sheltering requirements while still maintaining social distancing guidelines (as of this writing, California allows for essential business offices to open) as well as provide a change of pace to re-establish work culture at some level. It's not perfect, but we are adjusting/pivoting as necessary, all the while maintaining our high levels of quality service for our customers.
CF: Have you ever turned a nightmare client into a dream client? Tell us how.
ES: We had a customer who was very reliant on their phones to be able to communicate efficiently and effectively with customers and remote workers. A dropped call meant potential lost business. The customer previously had a digital PBX with analog PSTN lines. The age and inflexibility of their PBX caused many issues and the lack of visibility into their problems made it very difficult to troubleshoot. Their previous provider was not skilled enough and did not have the tools to be able to effectively manage and monitor their PBX. As a result, they experienced bad call quality and constant dropped calls. This made the business owner very frustrated and things became a bit heated. When we eventually engaged the customer, she was initially very skeptical and was resistant to thinking there was a solution to her problems. She had grown to believe this was the norm for these technologies.
So, in the beginning, the built-up tension caused some difficulties. However, we successfully implemented an IP PBX with SIP trunking solution that provided all the flexibility, quality, visibility and monitoring that she needed for her business. Over time, we sensed that she was warming up to us. Over the years, her trust has been restored due to the experience with a company that delivers on its promises. This customer has become one of our most important and valued customers. It was all due to our commitment to quality and excellence in all that we do.
CF: If applicable, why are you a business owner instead of working for someone else? What is the allure of entrepreneurship to you?
ES: Years ago, when we started Ubisec, we had a dream of building an IT services company that delivered excellence and high-quality services and solutions with honesty and integrity. Over 15 years later, I can ecstatically say that we are achieving this goal every day. We have often foregone a large project or additional revenue knowing that the problem could be solved much simpler and more economically. That's why our customers trust us and keep coming back to us.
Running Ubisec is an incredible blessing. I am thankful to have customers and employees that believe in what we do and why we do it. Sometimes, when times are challenging, you do reminisce about how simple and fun it was to work for someone else. But then, I realize what a great mission and calling we have and the memory quickly dissipates. Besides, it's even more fun to shape the company into something exciting for everyone involved. In the end, owning a business is an enormous responsibility with many rewards. Most of those are the ability to shape and build the organization into something you believe in, are proud of and can serve others with.