If you would like to discuss your IT challenges with a real person, enter your details below. Our team will be in contact as quickly as possible.
Ubisec Systems proudly holds the prestigious Cisco Partner Premier Integrator status
We specialize in deploying a range of Cisco solutions, from the agility of Meraki to the resilience of Cisco Secure Endpoint, all fortified by the threat intelligence of Talos. With our proficiency, your business is strengthened to confidently overcome any challenge.
See what other business owners are saying about us…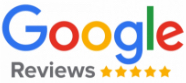 Steve Peck
I have worked with Ubisec for many years and, time after time, have proved they are a company that puts the customer first. They have helped us with our network and telecom needs through the years, as well as many technical projects …More
Johnson Uy
The staff in this organization are very sharp and knowledgeable. Eddie and his team are friendly, responsive to our requests and easy to work with. One of the best vendors I have ever worked with in my 16-years as an IT professional …More
Agnes Chu Huang
The Ubisec team has been instrumental in helping us set up our IT solutions for our small business. They did a thorough job assessing our needs to propose a solution, and helped implement the solution. They were professional and provided …More
Shawn Ashe
I can't say enough good things about Ubisec, we have been using them for about 6 months now and it's been a game changer, The support & communication is the most I've ever seen dealing with any MSP's in my 12 years working in IT …More
Ken Hopkins
The team at Ubisec does a phenomenal job of taking care of our IT network. Regardless of the time of day, the Ubisec support staff is there to meet our ever-changing needs. Responsive, dedicated, professional …More
Ethan Hedberg
We are so thankful for Ubisec. We were struggling with our WiFi and tried to fix/improve it ourselves, but never could seem to make progress. Finally, we reached out to Ubisec and they …More
Robert Hascall
Ubisec is a highly technical, knowledgeable, professional company and their response times are second to none. I've worked with Ubisec for many years and have been extremely happy with their consistent and high level of support.
Mike Huang
We are a local service oriented business - a startup. As we moved our business into our office space in July of 2020, we looked to Ubisec for our network and telecom needs. The process began with a conversation with …More
Dwayne phillips
We have been partnered with UBIsec for over 4 years. One of my favorite vendors who are truly proactive in monitoring our environment and responding to our security, email, and VoIP needs.
Mike Gallagher
Team Ubisec has been on the ball since day one of support. They have supported the stand-up of new facility, which required managed IT services I could trust. I look forward to their continued support and subject matter expertise.